Bumblebee specialises in Interior Commercial Lighting Industries using solely LED based light engines. We actively promote and use the latest LED technology from leading suppliers based within the UK such as Philips, Tridonic and Osram.
The core principle of Bumblebee is to not only provide high quality products to our customers but also a wealth of knowledge and guidance from product compliance to lighting design standards and legislation.
The LIA supports its members to grow and achieve excellence in product design, specification and performance. 
Membership ensures that Bumblebee Lighting remain current and up to date with the latest changes to lighting legislation and guidance.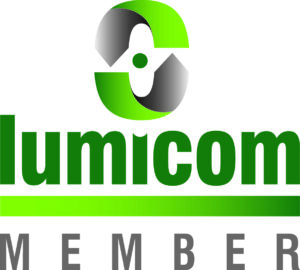 Lumicom is the UK's leading independent not-for-profit WEEE Compliance Scheme set up to specifically serve the lighting industry.
As a producer of lighting products, it is our responsibility to ensure that measures are in place to allow for the environmentally sound disposal of our products once they reach the end of their lives. This includes providing for the cost of recovery and treatment of the products.